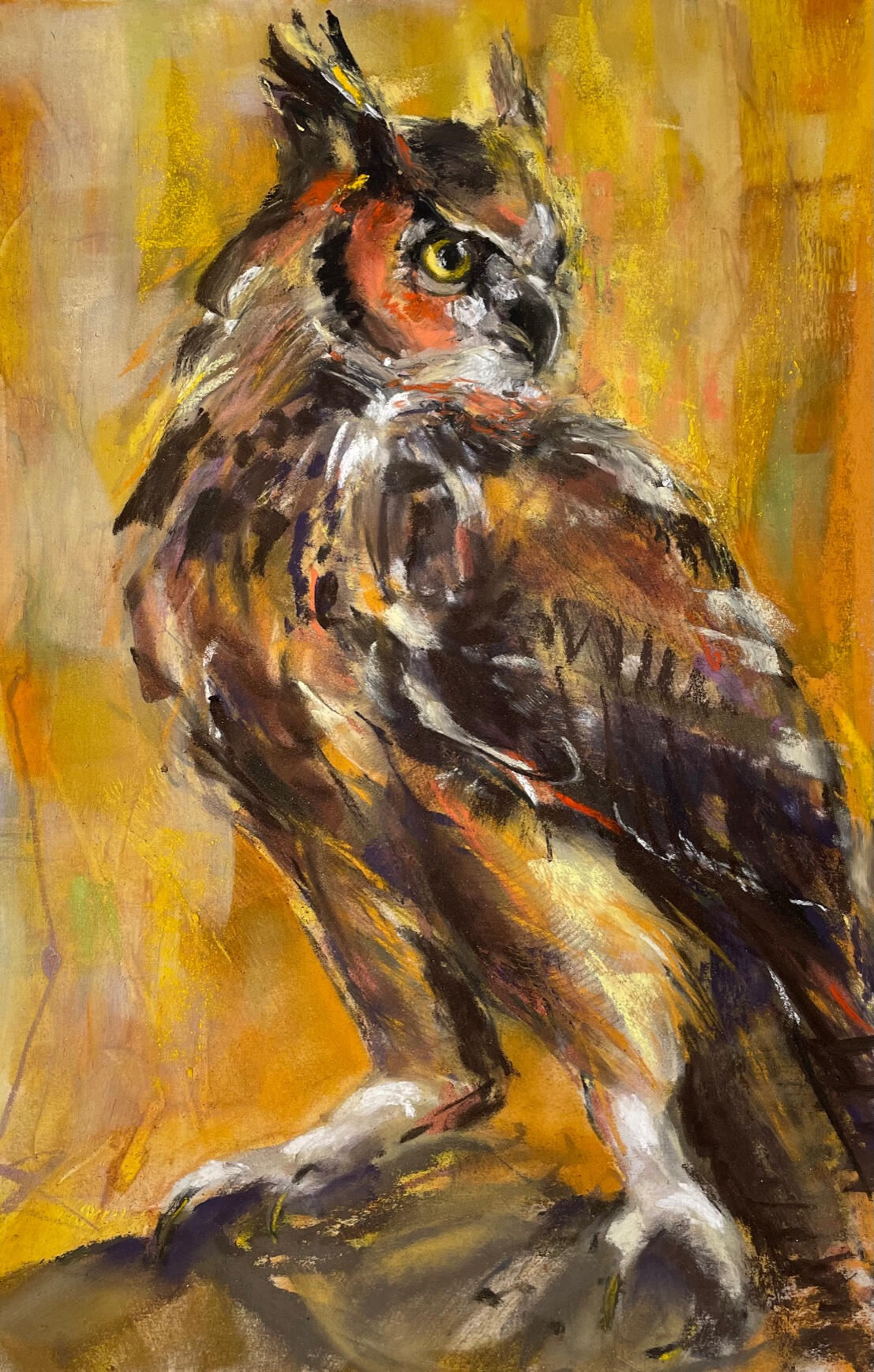 Molly Wing-Berman
Artist
I love to paint animals and highlight the beauty and magic of nature. I am frightened by global warming and its effects on biodiversity, and the planet overall. Bringing attention and focus to the wonder and beauty of nature is part of my reason for choosing animals as subject matter. I find spirituality and solace in being part of nature. I find meaning in conveying the beauty I see in our planet through art, and hope that my art is able to convey my reverence for the natural world. It is my great hope that we might find a way to mitigate the irreparable harms climate change is creating.
GALLERY
Welcome to my site. I hope you enjoy my paintings and feel the respect I have for the animals I've painted, and the joy I feel as I paint. The spirit of play and experimentation are central to my art practice. I am interested in movement and color and the feeling I have when I see an animal in nature. I love to watch birds in their habitats. Rather than rendering a photographic interpretation of a subject, I am more interested in a feeling or sense of the animal. I like to blend abstract art and realism. I try to intuit how much realistic attention each painting needs. It's important to me to leave space for the viewer to bring their own interpretations into their experience of a painting. All of the pieces pictured below are a combination of oil paint and pastel on paper.
Scroll down to select a painting and learn more. Click to enlarge, click again to return to painting info. For further information please email me on the contact page.
Molly Wing-Berman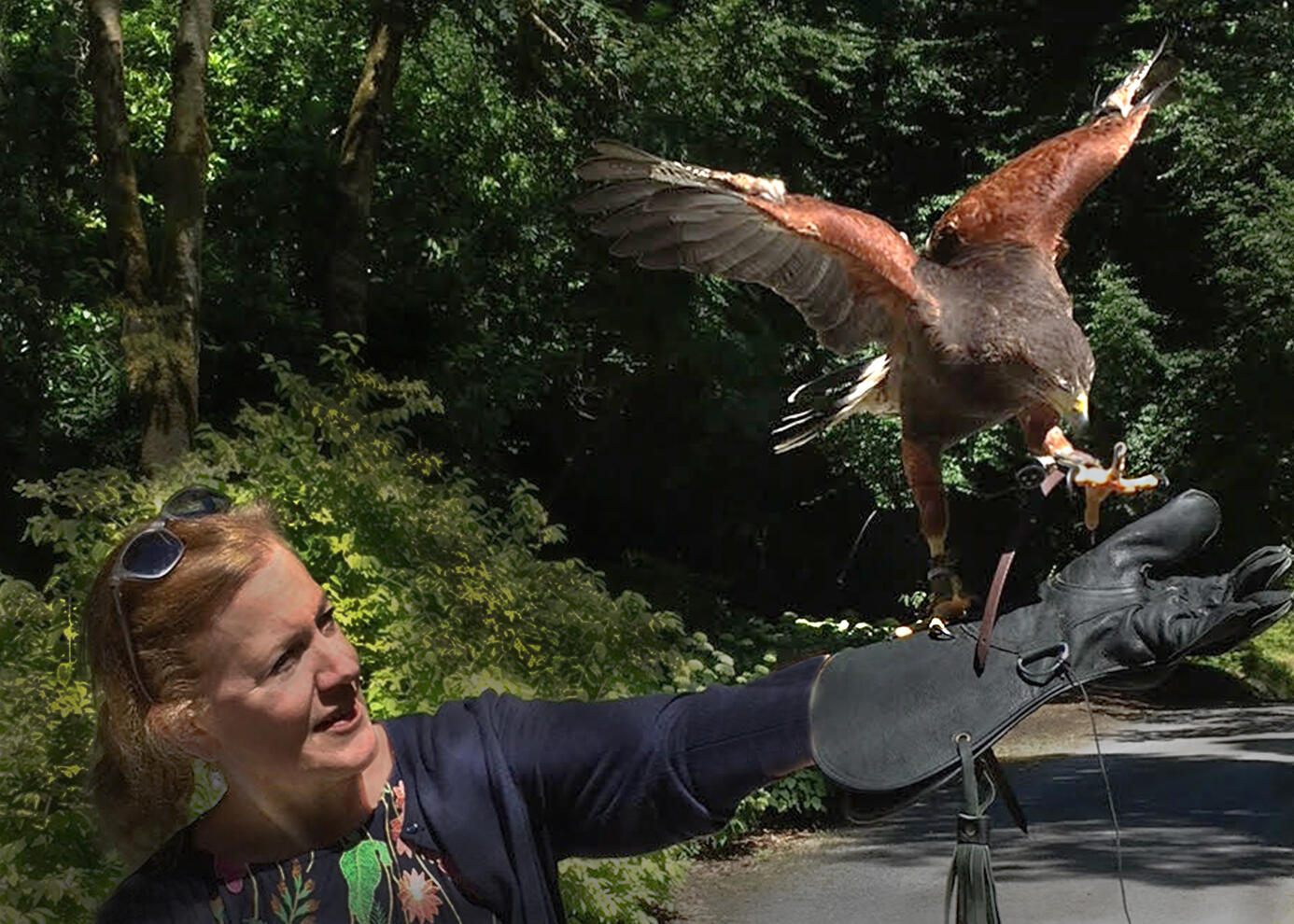 I have been fortunate in the support and encouragement I've had from my family to follow my dreams. My parents raised us to approach the world with open curiosity, and I've carried this with me through my life and approach to art.
Before I was born, my parents found an abandoned house overlooking a large lake in Florida, on a plot of land shaded by huge live oak trees draped with Spanish moss. My parents lived there with their pet raccoon before I came along. The house had many large windows overlooking the lake and all its teeming wildlife. My brother and I loved to spend time around the lake, canoeing , watching the birds come and go from their rookeries.
Inside the house, chunks of brick would fall out above the windows, and rat snakes came through these holes to find the zebra finches we kept in cages. I used to catch these snakes with my father, holding open pillowcases for him to drop the snakes into. We did not have running water or electricity, heat or cooling. my mother wrote her dissertation by oil-lamp when I was a baby. I had a magical childhood in this place. I believe I developed flexibility living here, where we were always adapting to the natural elements around us.
We had a menagerie of animals. peacocks, goats, horses and chickens lived outside, and birds, dogs, a kinkajou and more lived inside with us. The lake teemed with alligators, turtles, fish and water birds. I remember my parents finding a disturbed alligator's nest. They gathered up the eggs and made a new nest for them under a canoe. When the little alligators hatched, we got to hold them. I had baby alligator bites to prove it. This memory and others like it are indelible to me. My mother was a professor of Zooarcheology at the University of Florida. She was deeply invested in her work, and she and my father were passionate about the natural world. They encouraged us to approach life in the spirit of inquiry and open engagement, to learn by experimentation.
My father was a potter and incredible maker of things. He installed our house with electricity and running water, and eventually a bathroom. He built an addition to our home as well as a wood shop, a pottery shop, a goat barn and horse shed. He was a prolific potter. I learned from my father the potential gratification and fulfillment in self-sufficiency and creation.
When I was ten, I spent a year in Vienna with my grandmother. It was wonderful to get to know my Austrian relatives. My grandmother was very proper and strict. I went to a Catholic school run by nuns, where my grandmother had gone as a child. No one spoke English at the school I attended; my tutor and I worked out a system of drawing pictures as a means of communicating. I was fluent in German within a few months. My year with my grandmother was as far from my life as you could possible get from the free-range way we lived in Florida, but I adapted and loved my year in Vienna. We went to operas, cathedrals and museums and saw great artwork. We lived in an apartment a few minutes walk from Belvedere Castle. The joy and wonder I felt over the course of that year were formative for me.
I can't remember a time I did not draw or paint. I went to Oberlin College and later transferred to The Pennsylvania Academy of Fine Arts with a few wander years in between. I moved to Philadelphia to study the Alexander Technique and went to art school at the same time. I studied printmaking and sculpture at PAFA and movement and dance at the Alexander technique school. I spent my career teaching art through artist in residence programs and at Media Providence Friends School. I loved teaching paper making, felting, pottery, drawing and painting to young people.
I met my sweetheart in Germantown, and we raised two amazing daughters. Leah and Hannah spent much of their childhood playing in Ridley Creek, with their own menagerie of animals. As they became adolescents, I switched over to teaching very young children in the preschool at the School in Rose Valley. I learned a lot about play and creativity from my young preschool friends. We spent a lot of time in nature exploring the woods and creek on campus. Teaching theater and art were highlights for me as a teacher. I am in complete awe of the imaginations of children. Playful experimentation and the joy of exploring materials in the moment without expectation of an outcome are lesson I've learned working with young children.
Since I've retired from teaching, I have more time to devote to my artwork. My studio has become a sanctuary for me, a place to experiment and explore ideas. I have been lucky to have many wonderful teachers over the years. Donna Cusano introduced me to the amazing world of pastel painting. Dawn Emerson encourages me to open my thinking and vary my approach. She inspires me to be innovative and experimental in my work; to become my own best teacher.
---